Ducati Elite 204cc
Reassembly 2020
Just to remind me how bad it was at the beginning!
The bike came up to Orkney in the same state in 2005 and I stripped it to a bare frame and set about restoring individual parts - the frame was stripped and primed with Bondaprimer and put to one side. After restoring and re-commissioning many other bikes and cars in the intervening years, I decided it was now time to get on with this little Ducati.
I flatted the Bondaprimer and then re-primed it with etch and high-build primers before handing it over to Graham Firth at Hatston Motors for him to work his magic with the top coats and lacquer - he's made a fantastic job too!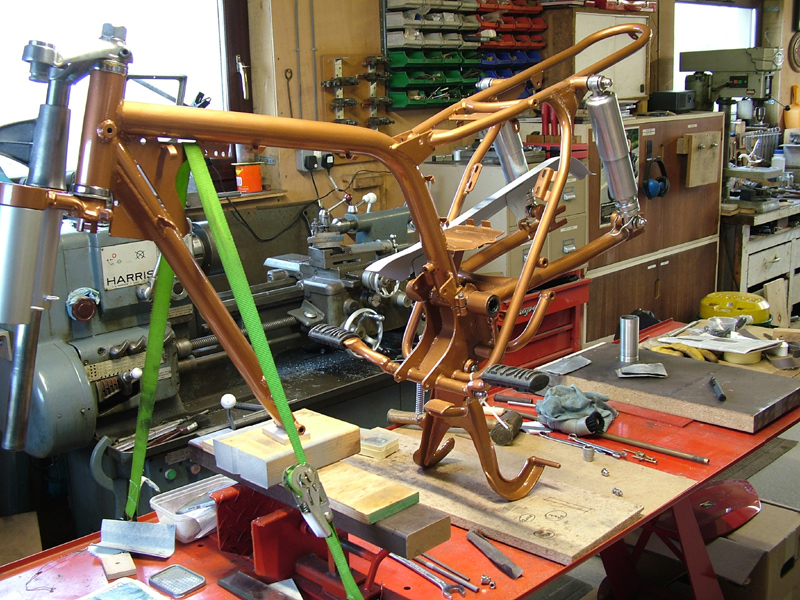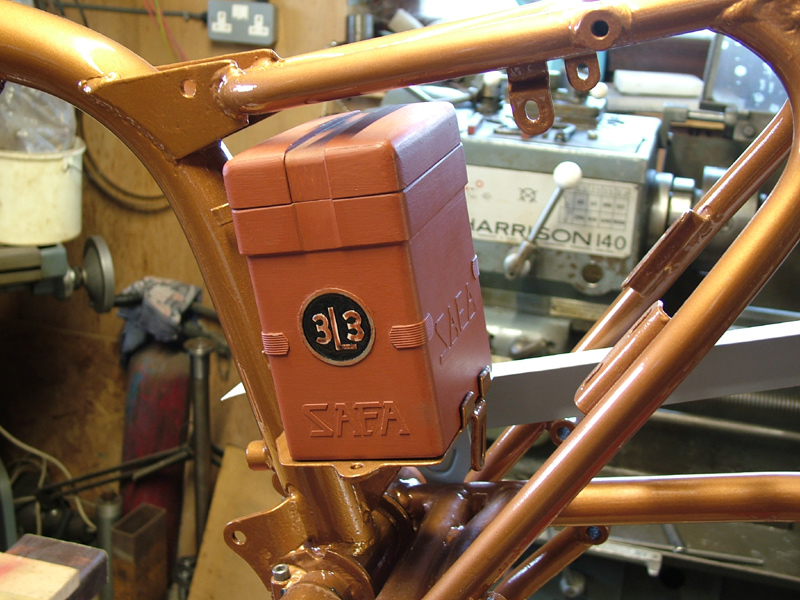 This is the dummy battery box I made years ago - just needs painting.
I've polished both hubs and the original wheel rims are away being chrome plated so it will be on its wheels soon - hopefully!
Making a few unobtainable parts - Part 1