Dividing Attachment
It is often necessary to be able to accurately produce a number of divisions on a component whilst it is still in the lathe. I already had a simple dividing head which was given to me by my great friend and first class locomotive builder, Brian Barrow. The Harrison lathe has a very sturdy and well located, cast alloy cover over the change wheels, so it was a simple matter to fit a large piece of aluminium angle to the cover, to support the dividing head. I then made an expanding collet to plug the lathe mandrel bore, with an extension for the dividing head collett to grip. With the lathe in neutral, when the dividing handle is turned, the chuck revolves the desired distance. It's great for graduating, and if you have a milling head on the lathe, gear cutting, and making splines become relatively straightforward tasks.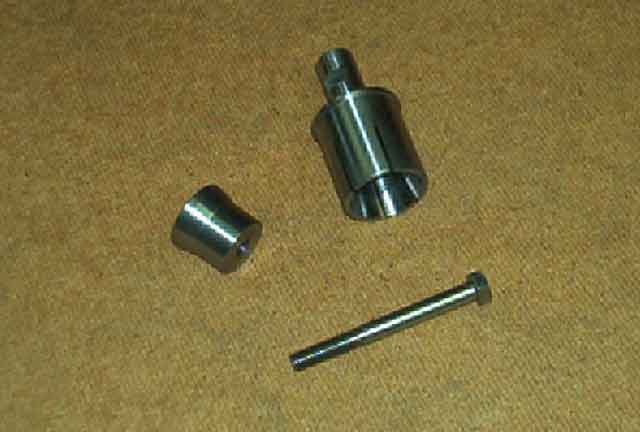 The components of the headstock adaptor
The mounting platform with the headstock adaptor in place
The whole assembly in use
I made it and used it initially, to produce the graduations on my rotary table.